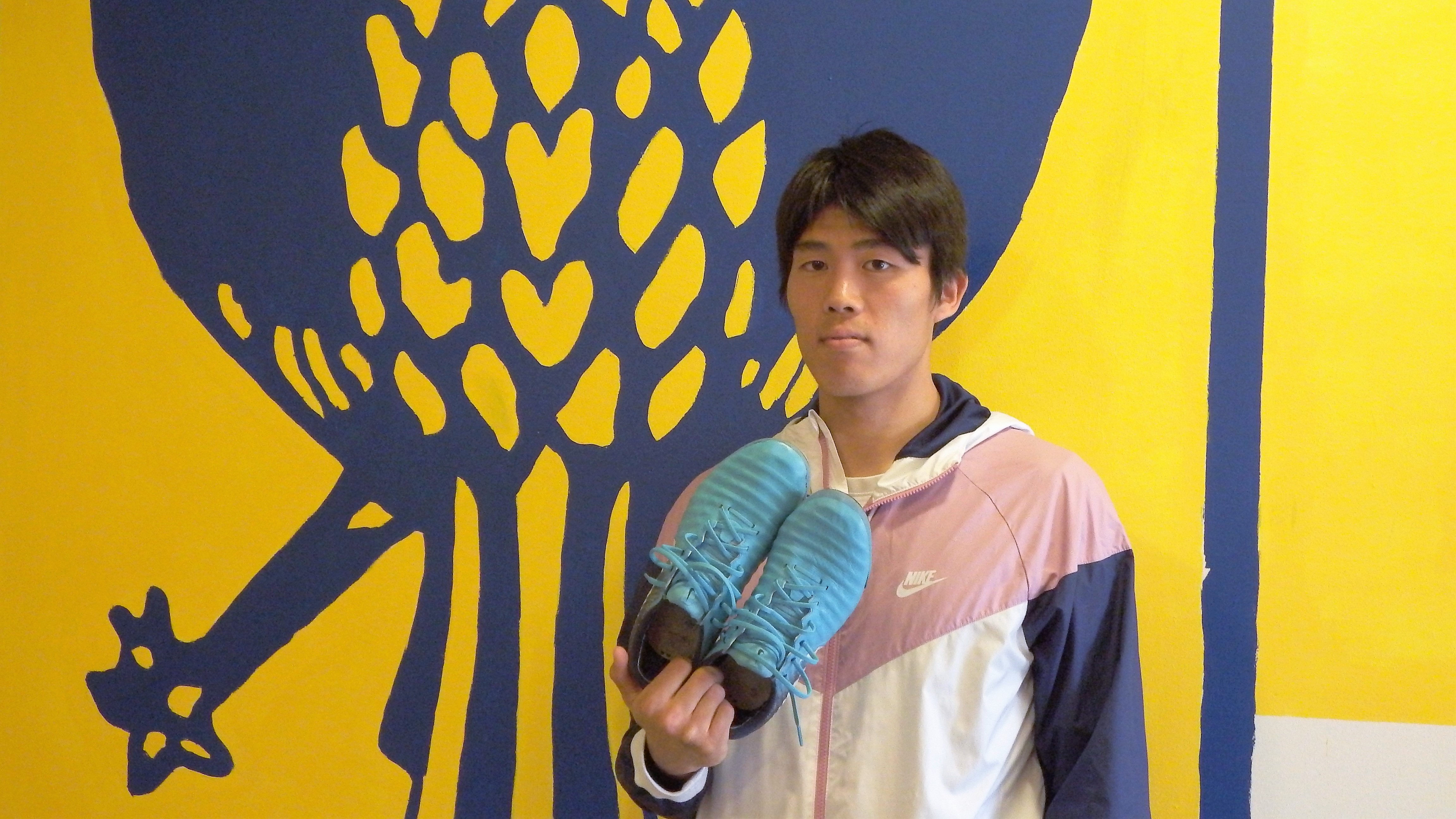 Ken's Yasuhiro (Sint Troyden) Interview "Vol.4 What is the difference between the Belgian League and the J League?"
Kenyasu Kyasuyasu who made his Japan representative debut in the Panama national team match on October 12. We will deliver the fourth episode of a story told carefully in Belgium. In this talk, we talked about the story of fighting with Nagoya Grampus while having a fatigue fracture in the playoff of last December, the story of the Belgian league, and the favorite spike.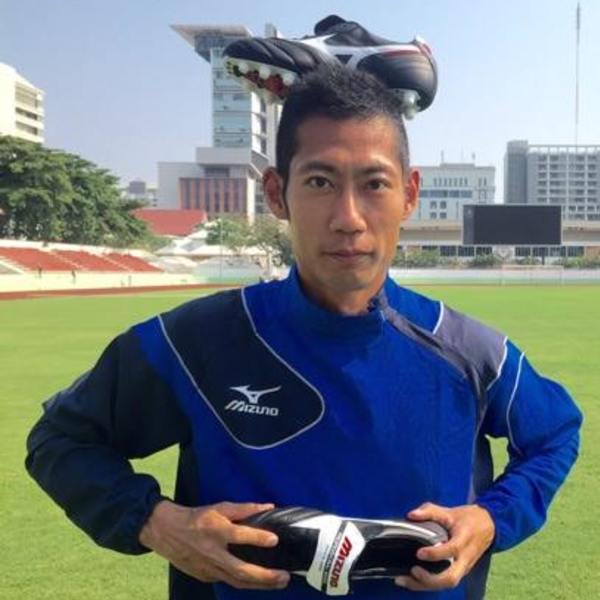 Koike Kikuchi
|
2018/10/19
Vol.3 is here
―― In World Youth, you lost to Venezuela in the first round of the final tournament, did you feel that there is something that you want to go abroad?
Diane
I agree. After U-18 Japan, I played against England and lost 1 to 5 and the difference was so shocking. I came to be conscious of the foreign country from there.
-So that's why we're here. You held Shimovich in the match against Nagoya Grampus in the playoffs of December last year, but were you injured?
Diane
I had a fatigue fracture. As a result, though. I didn't think it was broken, and it took me three months. I didn't think it would last so long.
--- I came to Belgium but I was injured, so I was in a situation where I could not get mixed up with the practice, right?
Diane
It did not mix for about two months. At first, it was the image that you would come here and rehabilitate for about a week and join you. It took me two months from there.


--- Is it about the beginning of March this year that you became fully mixed in with practice?

DianeI think that's probably the case.

--- Where did you feel the difference between the Belgian League and the J League?

DianeAfter all, there is a feeling that kicking is firm. It is a simple thing to stop and kick the ball that came properly even when the ground is not so good, but Belgium is high in technology.

--- How is the severity?

Diane

It is not enough to have imagined.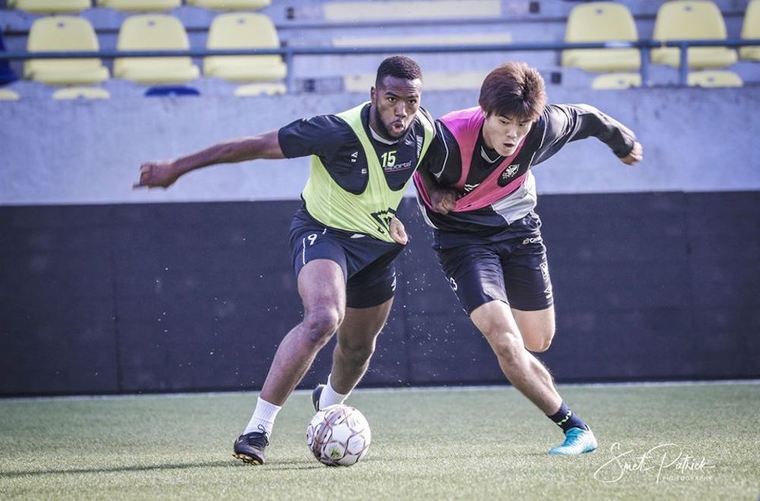 © STVV
―― You may be used to the severity through international games. Is there any other big difference?
Diane
It's not as compact as soccer in Japan, so it would be difficult if everyone had solid technology.
--- It is important that you have more individual strength and one-on-one strength. It is a story of the essential spike, but did you wear a fixed spike during J League?
Diane
No, when I was in the J-League game, I was wearing spikes of Mix sole. No matter how hard it was, I used to wear a mix of natural grass. It may be positional.
--- The defender is over when it slips to the ground. Was the J-League practice stationary?
Diane
At the time of practice, I basically wore a fixed type.


© STVV

--- Is it a complete mix since you came here (Belgium)?
Diane
It is a mix from practice. However, when practicing with artificial grass, it is fixed.
―― When I talked to the offensive players who are playing in Europe, they said that it was uncomfortable in the beginning to wear the mix because it was fixed in Japan.
Diane
You are not used to the players behind you.
--- Which Nike model are you wearing now?
Diane
It is a tie npo of Nike.
--- From J-League time?
Diane
The first time I was wearing a Majista, I changed to Tiempo someday.
--- Please tell us about the goodness of Tiempo.
Diane
It is a feeling of fit! It is easy to wear in the first standard form among Nike. By the way, the color is black.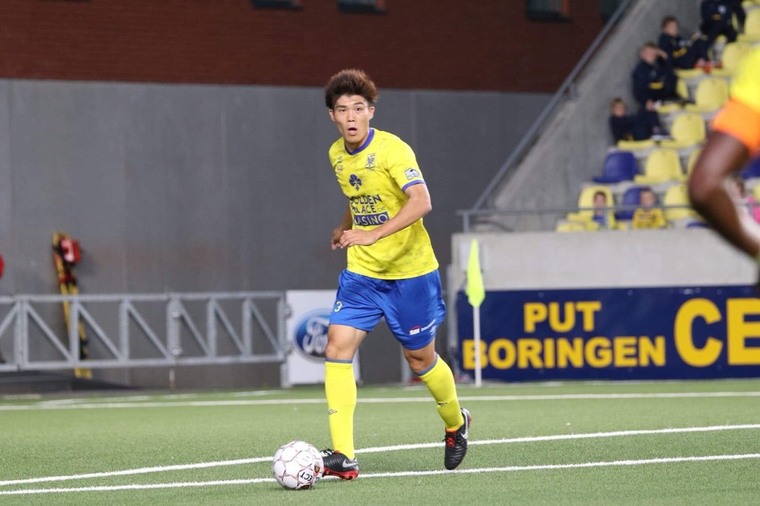 © STVV
--- Are you a defender and a better weight?
Diane
I think that recently. It is not good to be too light. When it's a bit heavy, it feels like it has a good effect when kicking.
-There are many players who say that the lighter the lighter, the better.
Diane
That's right! It depends on the dribler and type too.
Follow Vol.5
Photo courtesy of STVV
Cover photo & 1st photo: Kohei Kikuchi
STVV (Sint-Truiden Japan official site)