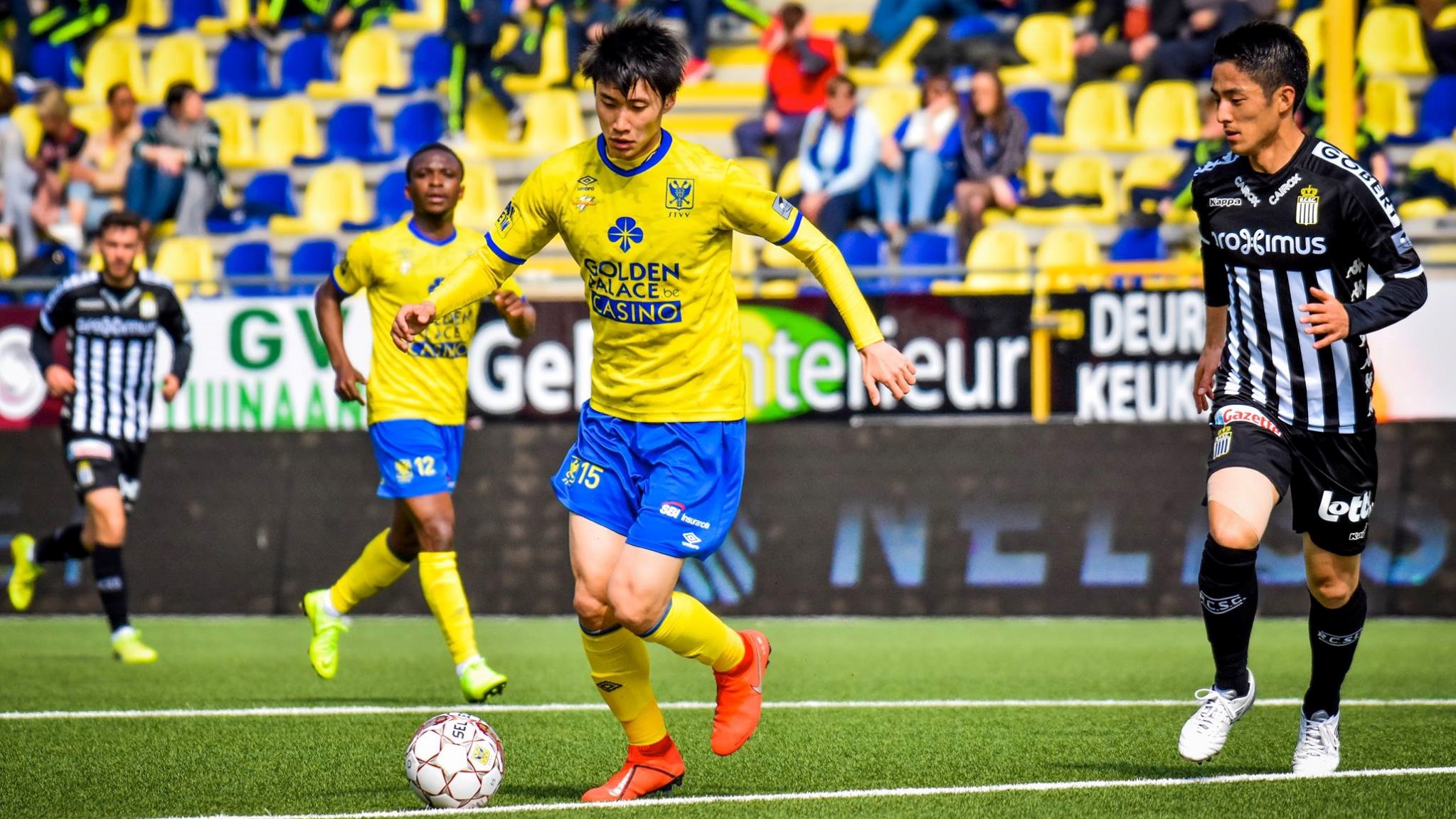 Daichi Shibata (Sint-Truiden VV) interview first part "I decided to go to Europe"
Daichi Shibata, who joined Sint-Truiden VV with a scheduled transfer from Frankfurt, Germany, is producing points for mass production. He was finally selected as Japan representative. Of course, I went to the site in early March to ask why Spike's story and why I was able to make a goal, and I asked him to talk after practice.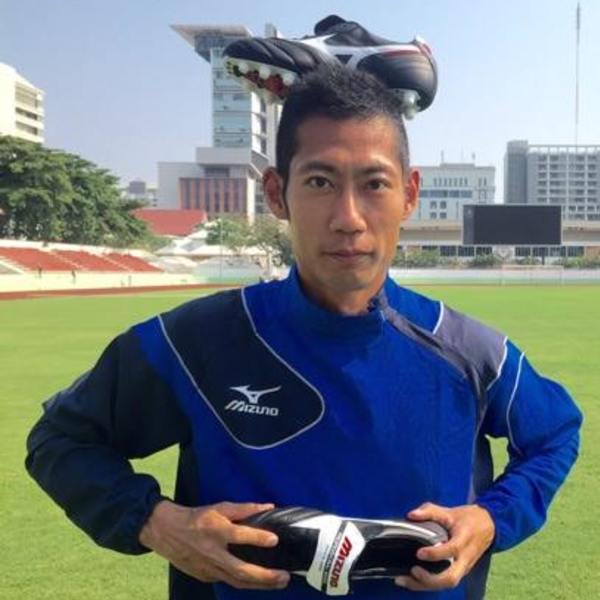 Koike Kikuchi
|
2019/04/25
Do you remember the first spike you wore?


Shibata

: I do not remember at first, but I wear Mizuno's Morelia from 3 to 6
The My father used to play soccer and said, "Morelia is good", that's the reason.
--- The reason you started soccer is also the influence of your father.
Shibata
:That's right. My father took me to football and I've been on it since then.
--- Where did you play soccer when you were a child?
Shibata
: Born in Osaka, from age 3 to 6 was in Ehime. Then I returned to Osaka and went to Gamba Osaka Junior Youth again.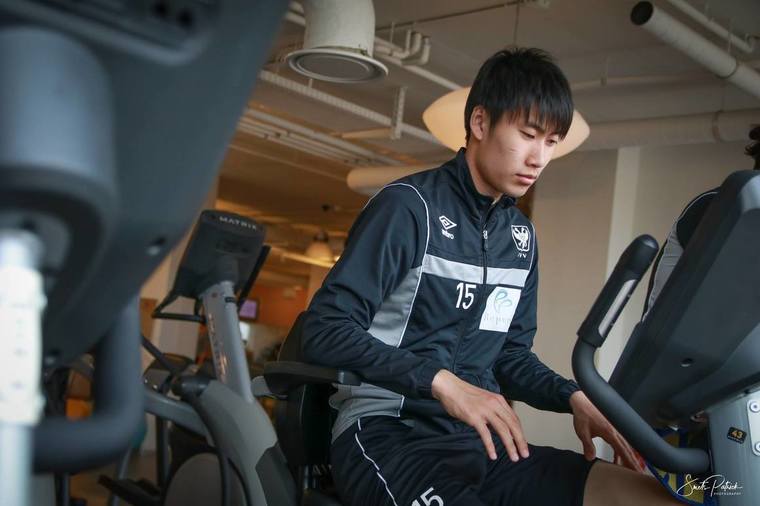 © STVV
--- What spikes did you wear after you entered Gamba's junior use?
Shibata
: I started to wear Umbro because I became a supplier of the team and I got a spike etc. since I was in the second year of junior high school, but I was also wearing Nike and trying out various kinds of spikes .
--- You did not go from youth use to Gamba's youth, you entered the soccer club of Higashiyama High School in Kyoto, right?
Shibata
:That's right. In high school, I wore various cheap spikes at the time of practice, and I wore Mizuno and Nike only at the time of the game. Because I practiced on the artificial grass ground, spikes were a consumable item.
--- Please tell us your commitment in selecting spikes.
Shibata
: Focus on design! Basically it is selected by appearance.
―― I have heard the players' commitment to spikes, but it is interesting for the first time that you are particular about the appearance, Mr. Shibata. And then, after graduating from high school, you will enter a longing professional world. What were your thoughts?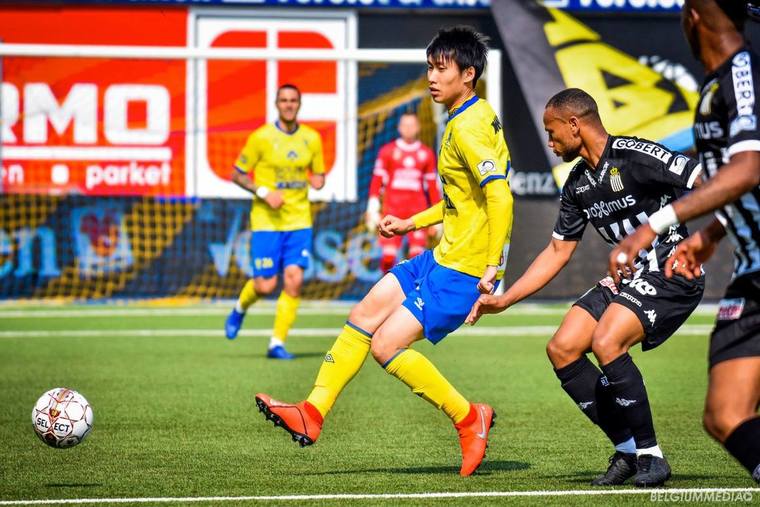 © STVV
Shibata
: The feeling of security was "the best to put in".
--- It was early from Sagan Tosu to debut. Were you doing well?
Shibata
: No, at first I did not go well at all and I was practicing while thinking that I could not do professionally.
I thought I was playing with confidence. Have you been wearing Nike since entering a pro?
Shibata

: I was asked to offer other companies' spikes for the first month, but I wanted to wear Nike, and I changed to Nike from there.


--- Why did you want to wear Nike?
Shibata
: Nike liked in design, and apparel other than spikes is the reason that Nike was cool.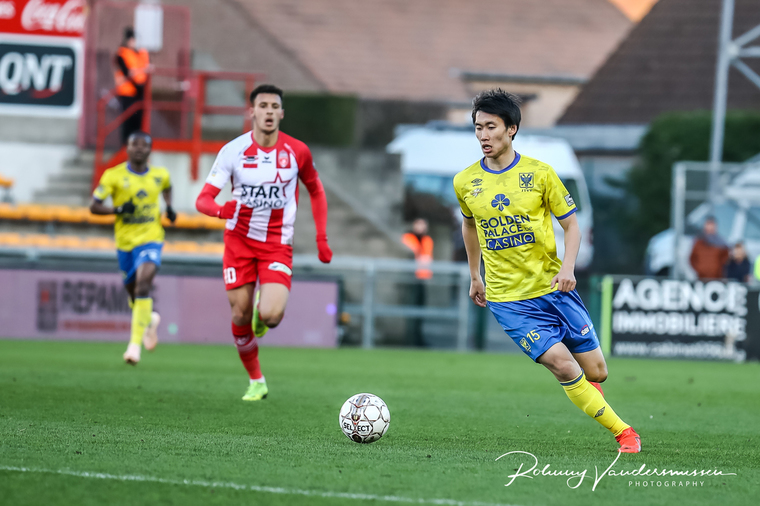 © STVV
-Other than shoes, are there anything that you care about with meals?
Shibata
: There is nothing special. I do not have particular feelings in the diet either. When I was in Frankfurt I used to eat out, but after I came to Sint-Truiden, I started cooking.
―― Since you were a part of Sagan Tosu, did you feel that you wanted to go abroad?
Shibata
: I have been there for a long time. I watched the goal scenes and highlights of the overseas league well.
―― Actually, when you went to Frankfurt from Japan, have you ever felt it because of the sense of level and environment around you?


Shibata
: I felt that the basic way of soccer was different, not the level. As for the language, when I just went out, I was asked by the local Japanese to help, but after that I was studying and dealing with myself.
―― Have you noticed any problems or ideas that you noticed in Frankfurt?
Shibata
: Since I was not originally a large person, I had been doing muscle training since I was in Japan, and continued in Germany.
―― In Frankfurt, I was not able to play a game very much, what was the factor?
Shibata
: I simply think that my ability is lacking.
--- Has there been other players of the same type who made a chance in dribbling, which is the strength of Shibata players, and also decided points?
Shibata
A: I think that the team was asking for more defensive parts and stronger parts. I also think that there are simply more players than yourself.
―― It is great that you have an objective view of yourself. Was tactics required more than Japan?
Shibata
: Speed and physical strength were completely different than tactics.
―― I think Germany was the first time overseas, did you miss it? Overseas is not suitable, may not be a player coming back.
Shibata
: Since I left my parents from junior high school, and I decided to go to Europe, I don't have much of that sort of thing.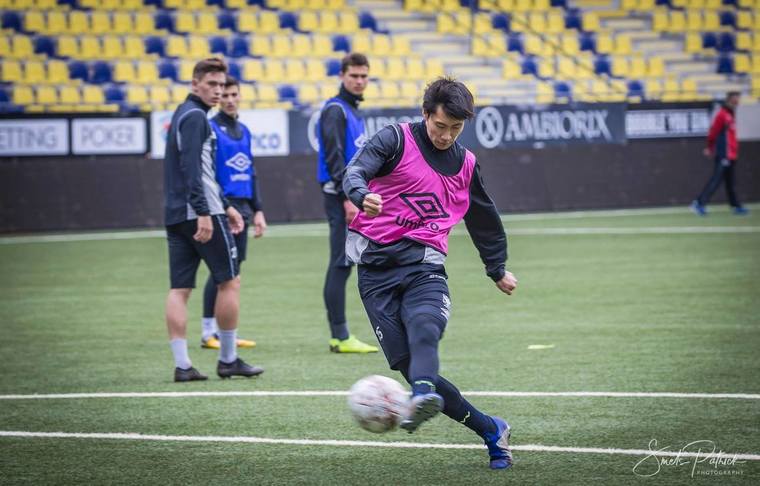 © STVV

--- It seems like you only got one way ticket. What was your impression on this team when you decided to move to Sint-Truiden VV?
Shibata
: I did not know anything about Sint-Truiden VV. The only thing was that there were many Japanese players.
--- How do you actually come to the environment where there are many Japanese people? What's wrong?
Shibata
: Because there are many Japanese people, life has become easier than in Frankfurt. There is nothing wrong with it. As there are many Japanese people in terms of words, I think there are disadvantages that are difficult to remember.
―― With regard to play, did it become easier if there were many Japanese people?
Shibata
: In terms of play, it doesn't really matter much. It is only easy to do in the private life.
(Following the second part)
Photo courtesy of STVV
STVV (Sint-Truiden Japan official site)